This hybrid event, organised in the framework of our project "Flexi-Comp – Digital competences for adaptive, flexible and inclusive VET" (Erasmus+ KA2 – Partnerships for Digital Education Readiness), gathered over 60 participants who participated in a discussion about digital inclusion, the challenges faced by those left behind by the "digital revolution," and the digital tools and practises that can help VET educators address these issues.
The event began with Dr Joe Cullen (Arcola Research) introducing the Flexi-Comp project and digital competences framework for VET educators, followed by presentations on the Flexi-Comp training course – by Mrs Francesca Di Concetto (Smart Bananas S.C.) – and the Flexi-Comp interactive game – by Mr Antonio Jose Duran Sanchez (Spherical Pixel).
Dr Maria José Hernández-Serran (University of Salamanca) demonstrated how Flexi-Comp works in practise, drawing on her piloting experience at her Spanish university.
Following a Q&A session and a short break, three experts on VET and digital inclusion took the stage to address the future of digital skills in VET education:
Mr Caspar Kennerdale

highlighted his organization's experience,

ClearCommunityWeb CIC

, a social enterprise doing an outstanding job in improving digital skills, knowledge, and confidence for older persons, vulnerable individuals, and carers in South London. ClearCommunityWeb CIC can be found at:

https://clearcommunityweb.co.uk/ 
Mr. Steve Bainbridge from CEDEFOP

delivered an informative presentation on labour market developments and education and training system reform, attempting to answer questions such as "How far can or should education and training systems be aligned with immediate labour market needs?"
Mr Norman Röhner (ALL DIGITAL)

then presented "The Proposed Council Recommendations on Digital Education: What are the Implications for VET?" Mr. Röhner spoke on the purpose and content of the Council Recommendations, which are part of the Digital Education Action Plan (2021-2027) and should be negotiated and finished by Spain's Council Presidency (1 July 2023 to 31 December 2023).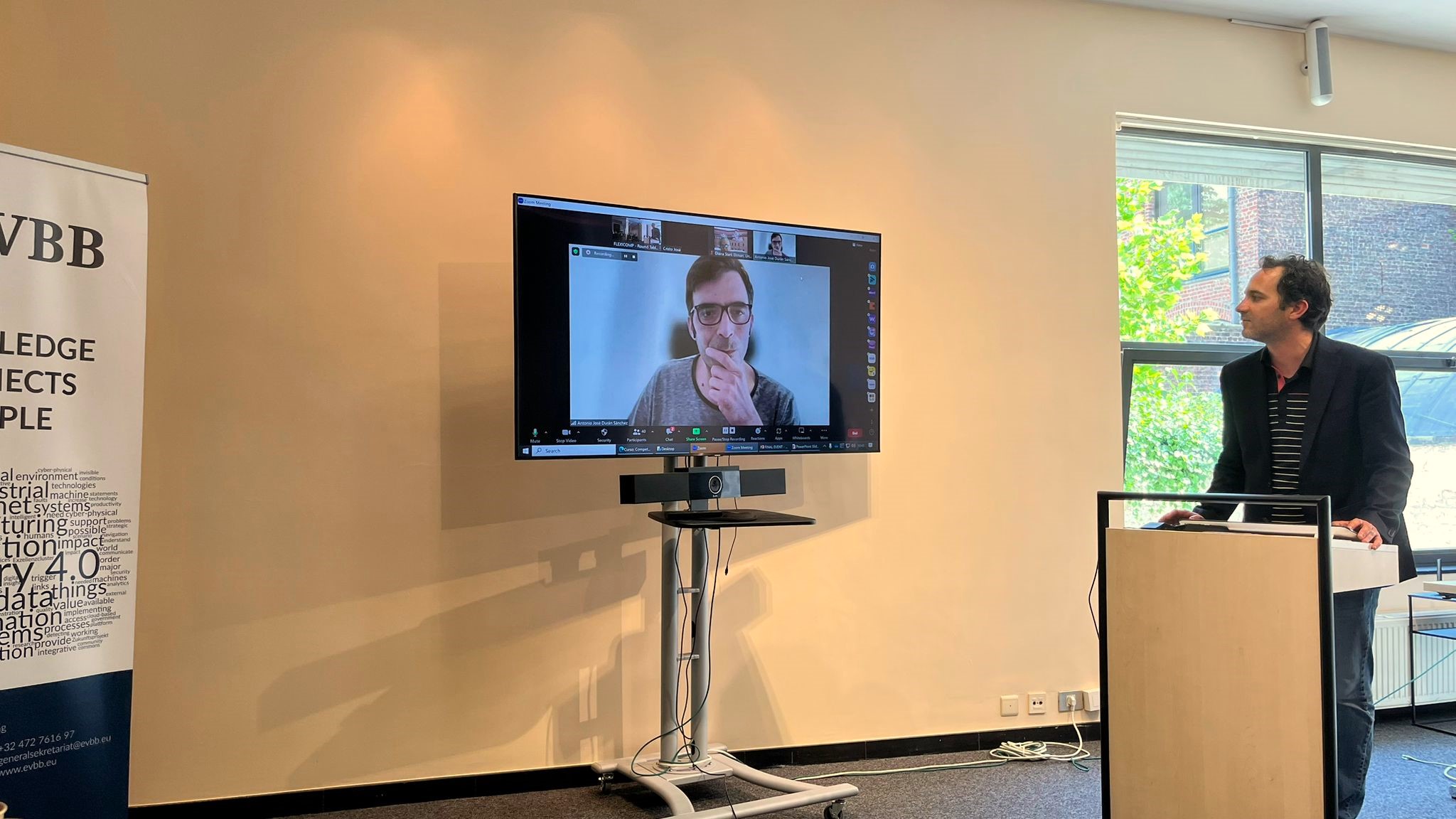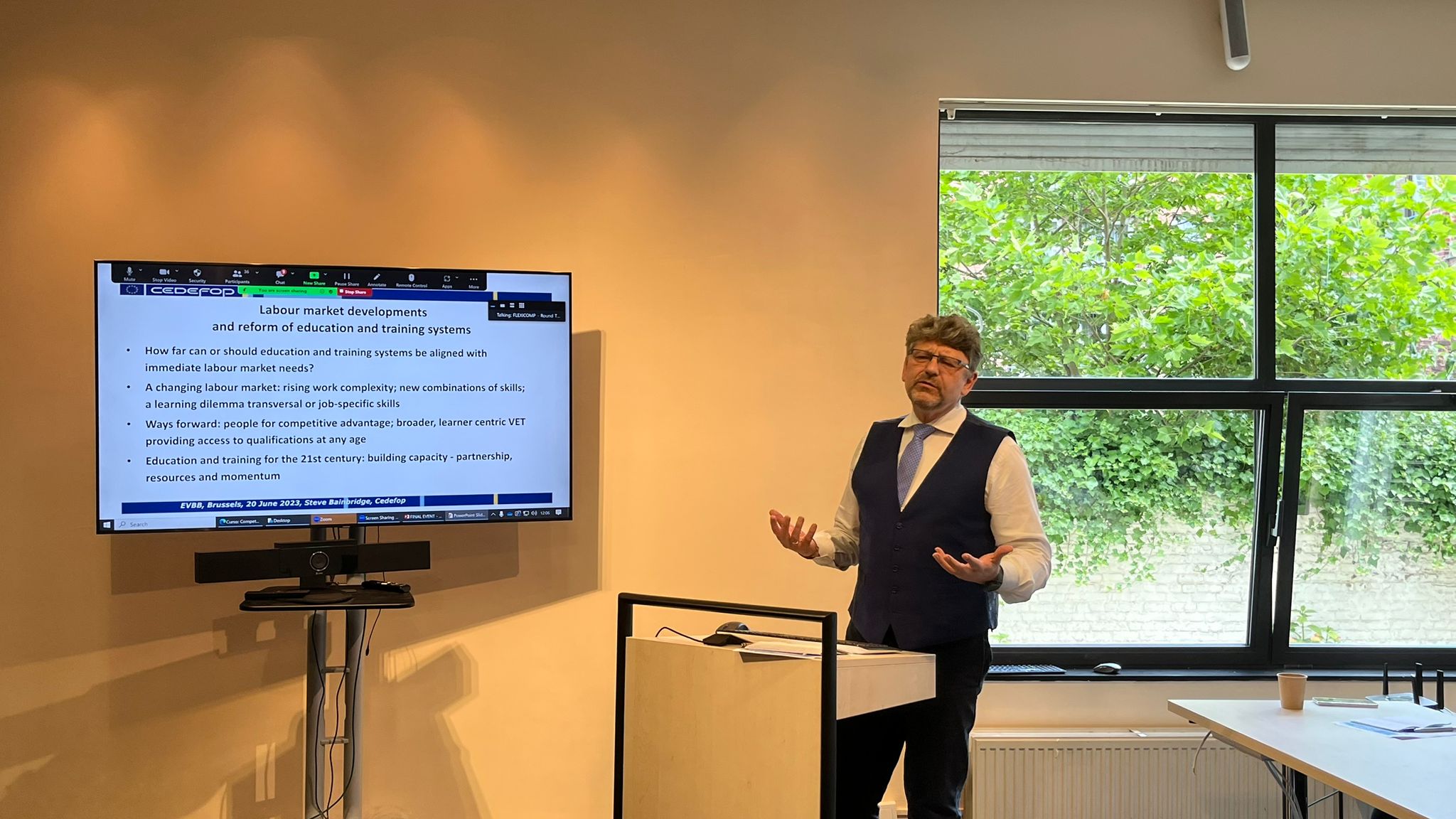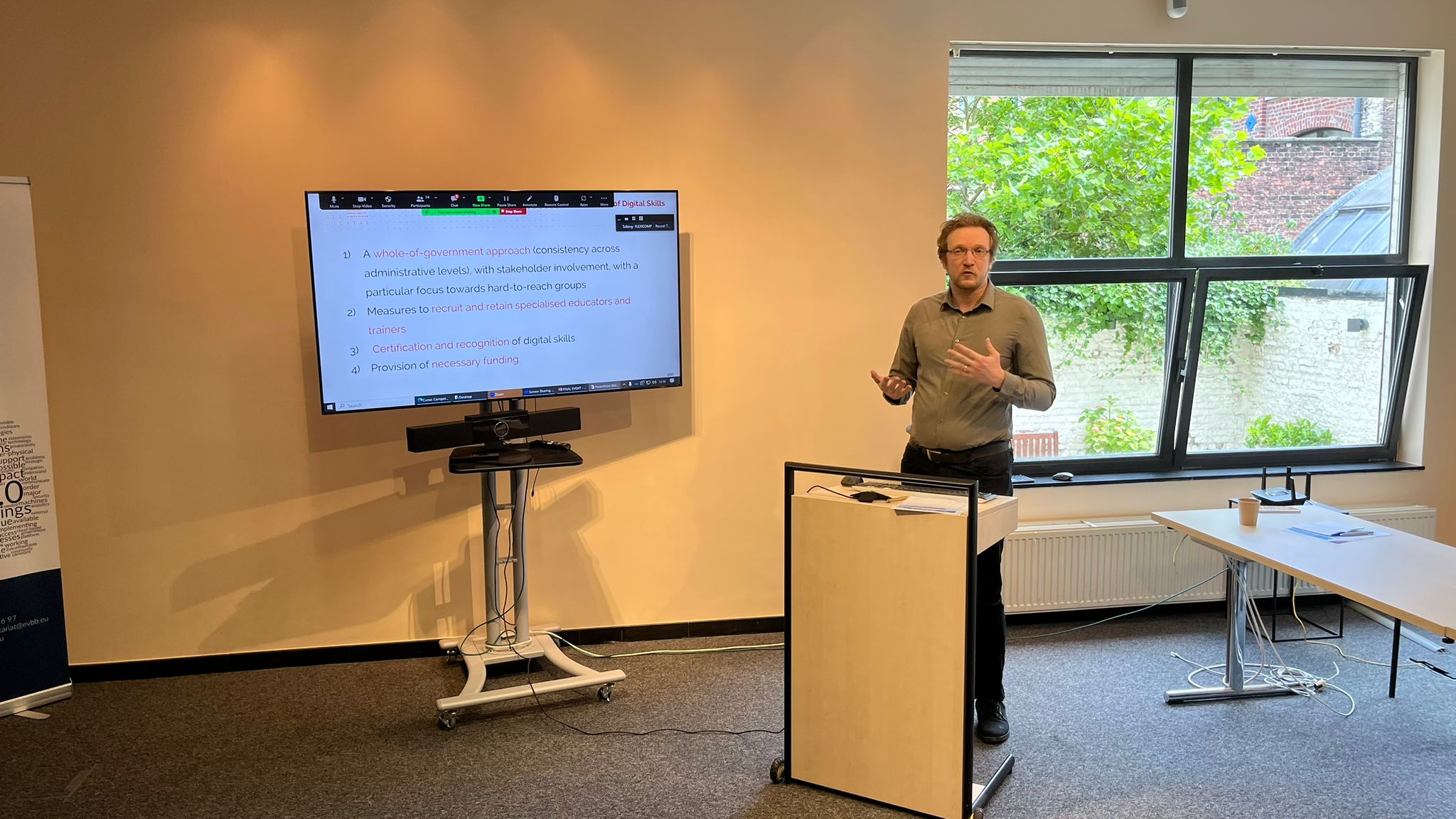 A Round Table session was then organised, with the three experts and Mr Samir Cheriaa (EVBB) moderating the session, which addressed several topics and issues such as the accessibility of digital technologies for vulnerable groups, the response of VET to rapidly changing labour markets, the ways EU policy attempts to support increasing digital skills for local communities, and the role and impact of Artificial Intelligence (AI) on VET and on digital inclusivity.